Netflix's original programming is a big hit with subscribers. Are you an avid fan?
Netflix has been revamping how we watch movies and television series since 1999. It all started with a subscription-based service where you could have DVD's delivered to your mailbox. This left companies that rented videos from their storefront, such as Blockbuster Video, in the dust.
Now with more of us watching movies and television on our computers, the online streaming service provided by Netflix has become the major source of revenue for the innovative entertainment company. The next frontier for Netflix is creating exclusive, original material that only Netflix subscribers can have access to. The original series program on Netflix has been a huge success! We have all become fans of favorites such as Lilyhammer, Derek, and BoJack Horseman.
Much to the vexation of media analysts and audience-measurement companies, Netflix refuses to make its ratings data public, and there's no indication that it will reverse that decision anytime soon. Ted Sarandos, the company's chief content officer, has called TV ratings a "benchmark that is irrelevant," despite the fact that it's a benchmark the broadcast industry has relied upon since the days of radio.
So unfortunately, there is no data that confirms which shows are at the top in rankings. However, with social media response, it is easy to see which shows are at the top of the totem pole.
#3: House of Cards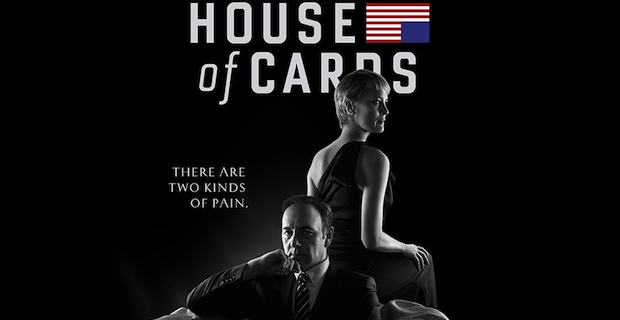 photo: Netflix
Set in present-day Washington, D.C., House of Cards is the story of Frank Underwood (Kevin Spacey), a Democrat from South Carolina's 5th congressional district and House majority whip who, after being passed over for appointment as Secretary of State, initiates an elaborate plan to get himself into a position of power. His loyal wife, Claire Underwood (Robin Wright), assists him in this endeavor. The series is primarily about ruthless pragmatism, manipulation, power, and doing bad things for the greater good.
House of Cards is an adaptation of a BBC's mini-series of the same name and is based on the novel by Michael Dobbs. The entire first season, thirteen episodes, premiered on February 1, 2013 on Netflix.
#2: Hemlock Grove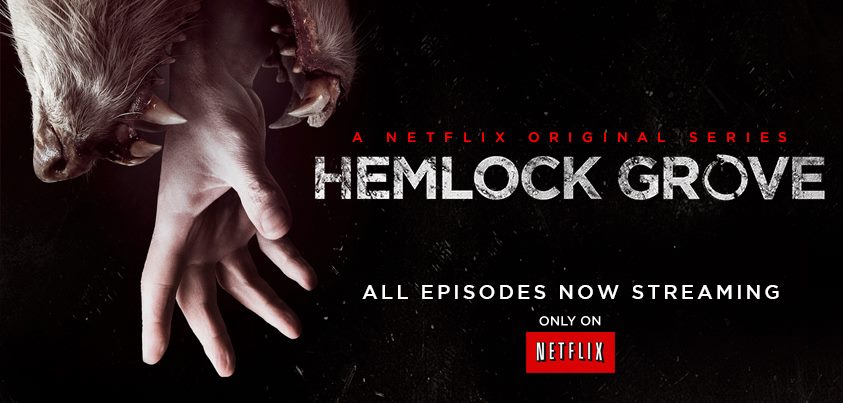 photo: Netflix
The horror series is set in the town of Hemlock Grove, Pennsylvania. The town is a mixture of extreme wealth and poverty, as the closing of the town's steel mill many years earlier caused many to lose their jobs. The town's main sources of employment are now the Godfrey Institute for Biomedical Technologies and Hemlock Acres Hospital. Heading the Institute – which is rumored to conduct sinister experiments on a daily basis – is the imposing Olivia Godfrey (Famke Janssen), while Hemlock Acres' lead psychiatrist is Olivia's dead husband's brother, Dr. Norman Godfrey (Dougray Scott).
The show premiered April 19, 2013, with all 13 episodes made immediately available for online viewing.

photo: Netflix
The popular series revolves around Piper Chapman (Taylor Schilling), a bisexual woman living in New York City who is sentenced to 15 months in a women's federal prison (operated by the Federal Department of Corrections, a fictionalized version of the Federal Bureau of Prisons), for transporting a suitcase full of drug money to her former girlfriend Alex Vause (Laura Prepon) who is an international drug smuggler/mule. The offense occurred ten years prior to the start of the series, and in that time Piper had moved on to a quiet, law-abiding life among New York's upper middle class. In prison, Piper is reunited with Alex (who named Piper in her trial resulting in her arrest), and they re-examine their relationship and deal with their fellow inmates.
The show was created by Jenji Kohan and premiered July 11, 2013.